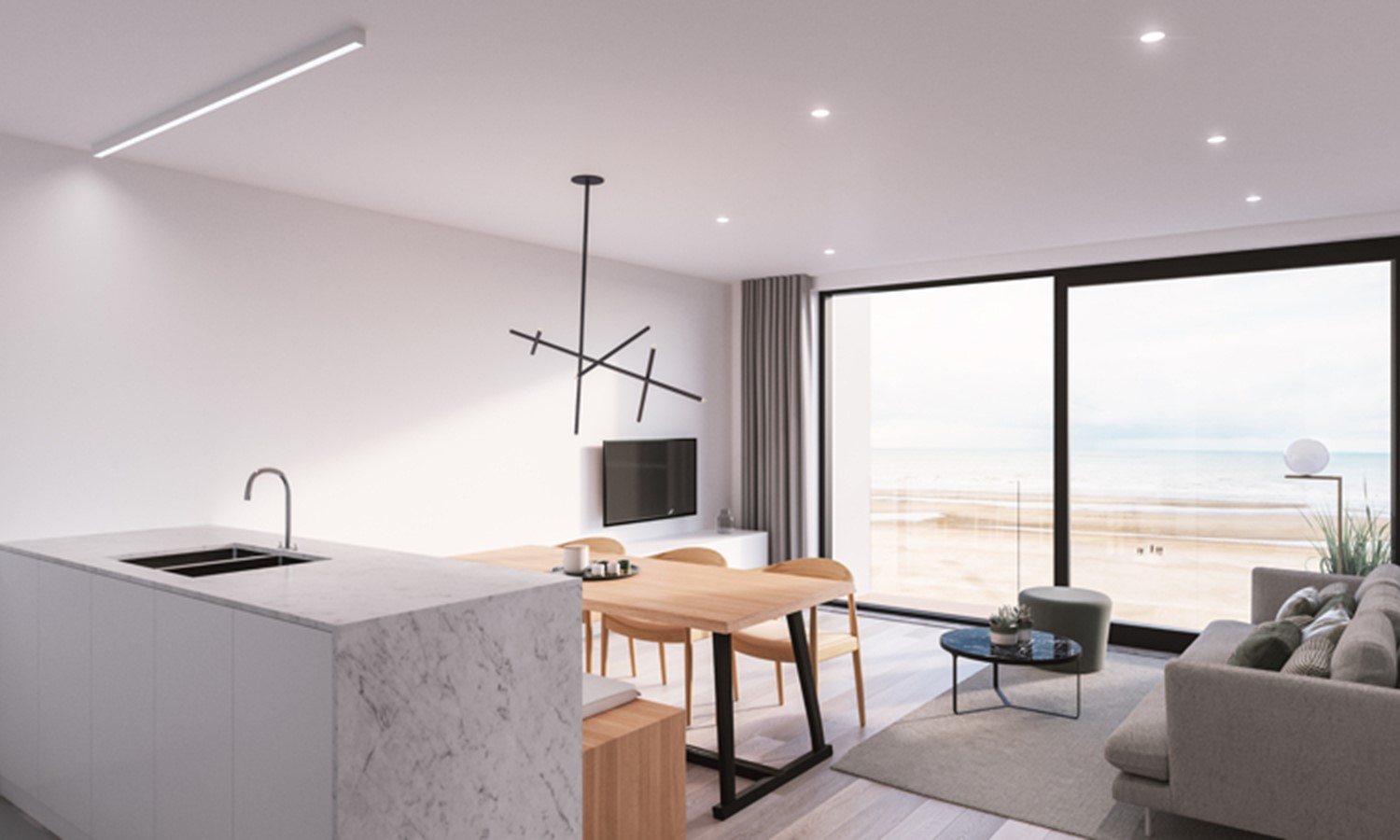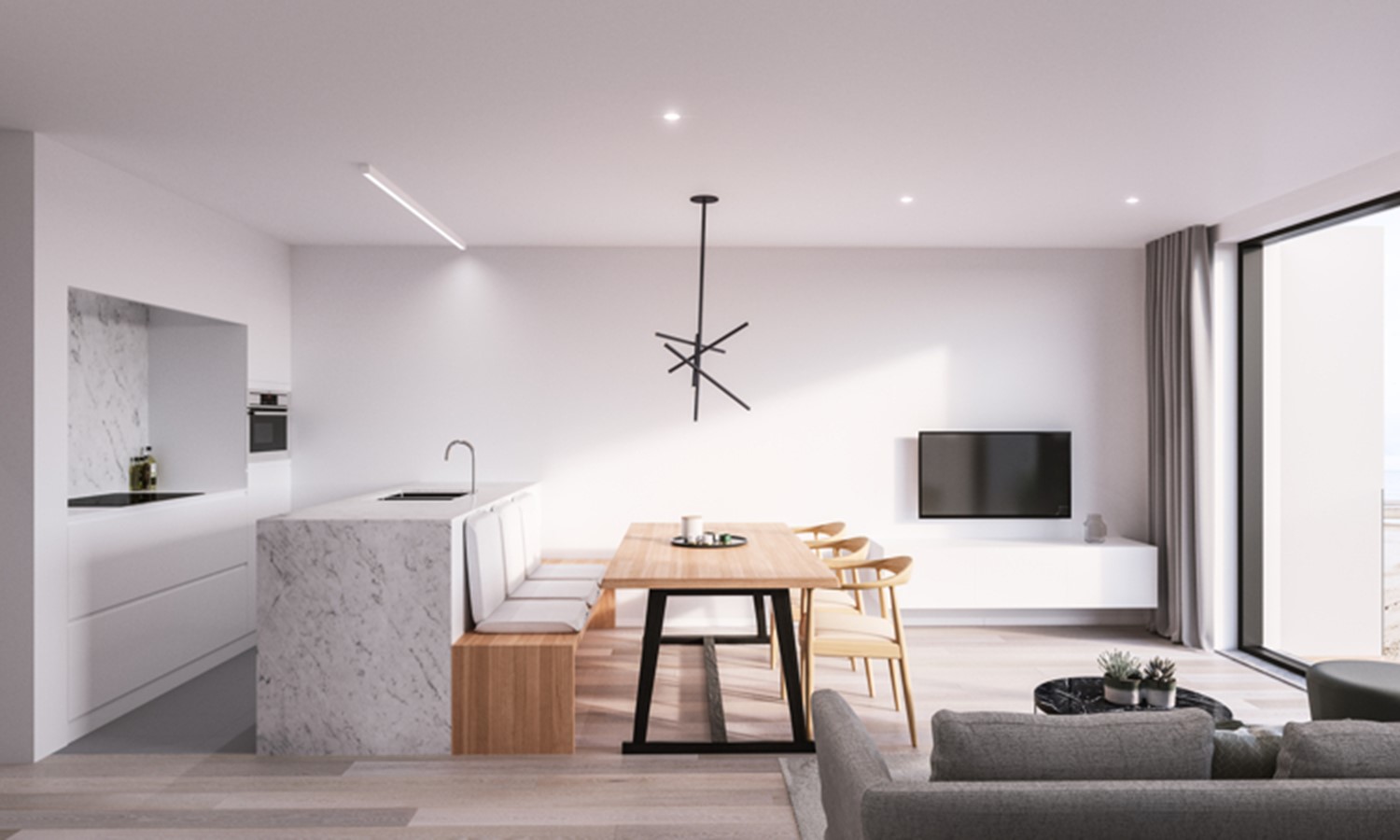 Project For sale at Koksijde
Zilverzand
vanaf € 237,500
Phenomenal sea view
1 full floor of 145 m²
Magnificent duplex penthouse
Private cellars
Bicycle storage.
Residence Zilverzand is the ultimate with a top location. High-quality materials combined with beautiful sea views are the ingredients for a sustainable investment.

This impressive project is one of the few new construction projects we can offer you on the dike in Koksijde. In addition to a guaranteed sea view, your additional advantage is that you are only a few steps from the shopping centre. All shops are within walking distance and you are also close to all events, but you will not have any inconvenience.

The elegant but sober facade houses 13 luxurious apartments. Large window elements ensure maximum light and an optimal view. From studios with camel beds to complete floors, everything is possible in the Zilverzand residence.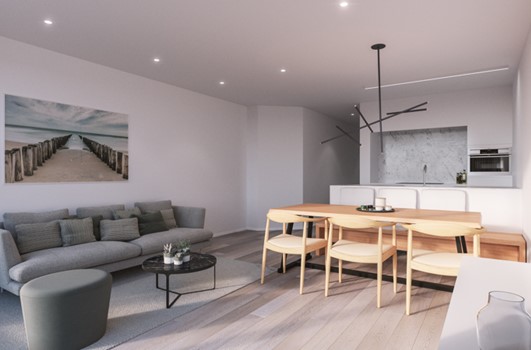 | Referentie | Type | Aantal slpk. | Opp. | Prijs | Status | |
| --- | --- | --- | --- | --- | --- | --- |
| Zilverzand - GV02 | Studio | - | 46 m² | € 237,500 | For sale | More info |
| Zilverzand - 01.01 | Apartment | 1 | 62 m² | | Sold | |
| Zilverzand - 01.02 | Apartment | 2 | 67 m² | | Sold | |
| Zilverzand - 02.01 | Apartment | 1 | 63 m² | | Sold | |
| Zilverzand - 02.02 | Apartment | 2 | 68 m² | | Sold | |
| Zilverzand - 03.01 | Apartment | 1 | 63 m² | | Sold | |
| Zilverzand - 03.02 | Apartment | 2 | 68 m² | | Sold | |
| Zilverzand - 04.01 | Apartment | 1 | 63 m² | | Sold | |
| Zilverzand - 04.02 | Apartment | 2 | 68 m² | | Sold | |
| Zilverzand - 05.01 | Apartment | 3 | 129 m² | | Sold | |
| Zilverzand - 06.02 | Apartment | 2 | 68 m² | | Sold | |
| Zilverzand - GV01 | Apartment | 1 | 68 m² | | Sold | |
| Zilverzand - Penthouse 06.01 | Apartment | 3 | 128 m² | | Sold | |